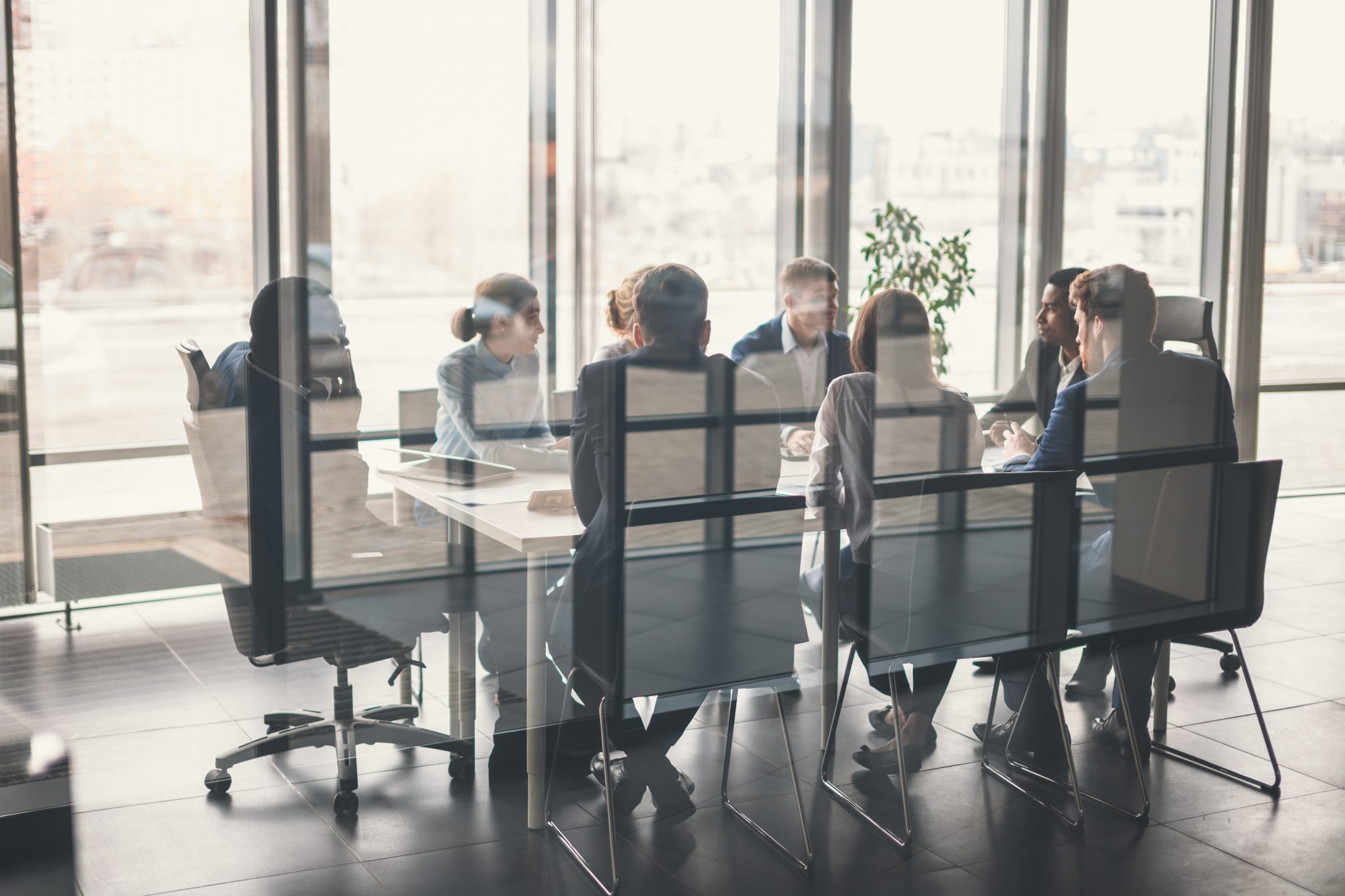 Meet The Team
Bringing Capital Markets Financing to SMBs
Industry Innovators
Since 2015, LQD Business Finance has provided tech-enabled funding solutions to small and medium-sized businesses. We have created our own proprietary technologies - LQD Matrix and LQD Synthesis. These technologies allow us to underwrite loans and factor receivables more efficiently than others, which allows us to offer some of the best small business loans in the industry.

Most existing business finance solutions are restrictive, time-consuming, and have high rejection rates. One of the major problems businesses face when seeking funding is the lack of multiple financing options through a single unique lender. Decision-makers are forced to go from lender to lender to receive all the funding necessary to meet the needs of their varying business objectives. Businesses not only need a lender who can do it all, but is always adapting to meet their needs.

LQD Business Finance was ultimately founded to address the gap in the market and serve businesses of all industries. Businesses move fast to obtain their goals, so we move faster to deliver funding to them. With our technologies, we are able to deliver business financing solutions to clients in under 30 days, so they can get on their way to bigger and better ventures.

We walk every client through each step of the process with support and transparency. Our relationships do not end once the funds are delivered as our clients continued success is a top priority.

Our Leadership
George Souri

Founder and CEO

George Souri

Founder and CEO

George has over 20 years of entrepreneurial experience and leads LQD's strategic direction and innovation initiatives. A self-described math geek, George created Epsilon, LQD's operating methodology, engineered LQD's risk models, LQD Matrix and LQD Synthesis, and built the first version of LQD's operating platform, LQD Central. Prior to founding LQD Finance, George spent 7 years as the founder and CEO of Atria Capital, a Chicago-based advisory that helped medium-sized and middle-market businesses with operational optimization, capital raising, growth strategies and complex situations. Prior to Atria, George was the co-founder and CEO of Ramzey Broadband, a national provider of end-user fulfillment services to major cable companies such as Comcast and Time Warner. George has a B.A. in Philosophy and a J.D. from DePaul University.


Cal Payne

Chief Risk Officer

Leading LQD's portfolio risk management and risk policy initiatives, Cal brings over 35 years of finance and risk management experience to the team. Working for Fortune 500 corporations in his past, Cal has been engaged in various activities including asset-based lending, banking, and trading operations. He has served as Vice President and Treasurer for Transco Energy Company, Vice President, Market Risk Management for Transco Gas Marketing Company, Senior Vice President and Chief Risk Officer for Aquila, Inc., where he was directly responsible for market risk, credit risk, middle office functionality, insurable risk and oversaw a loan portfolio of over $500 million and annual credit risk of $44 billion. Cal also served as Managing Director of Risk, Capital Markets for Fortis Bank and then BNP Paribas' energy trading entity. He was a founder of the Risk Control Roundtable and worked with the Committee of Chief Risk Officers (CCRO) during their formation.


Kimberly Stanley

Chief Administrative Officer

Kim spent the 20+ years working with high growth education technology companies. She is a CPA and started out her career working in accounting and finance. Along the journey of her career, she discovered a love of building and operating businesses. She ran and expanded the largest group of culinary arts schools in the world, Le Cordon Bleu, which had over 20,000 students and 17 campuses across the United States. She then helped to create the world's first online Title IV eligible culinary arts program at Escoffier Schools of Culinary Arts.
Kim decided to leave her successful career at Escoffier to form a start-up called Veraki. Veraki was a personal growth app intended to teach users mindfulness tools as part of their daily routines. The idea for Veraki came about after Kim spent five years going through fertility treatments. Veraki was a personal success for Kim, but it failed to get the users needed to create a sustainable business model.
After winding down Veraki, Kim went back to her roots of finance and accounting as a consulting CFO for business in various stages of growth. She is able to leverage her start-up experience along with her other finance and operations experiences to partner with companies as they seek to grow and expand their operations.
Her areas of expertise include; education, finance, technology, retail, manufacturing, hospitality, and service industries. She has worked for publicly traded companies, venture backed start-ups, and start-ups in their first angel round of funding. She has managed all roles in finance organizations in addition to overseeing all other functional departments. She is well versed in capital management, fundraising, and mergers and acquisitions.
When Kim is not working, she is the single mother to a beautiful 17 month old daughter named Kora. She also is an avid hiker who loves to spend time daily out in Nature.


Ray Ojel

Director of Product Development

As the Lead Solutions Engineer, Ray oversees customer facing and internal technology solution development at LQD Business Finance. Ray joined LQD in August 2020 as a Junior Financial Data Associate. Prior to that, he attended Indiana University where he published on Darboux transformations of the massless Dirac Equation in The European Physical Journal (EPJ) Plus as a second author. His continued efforts in Power BI, QuickBase, Python, and impact on the Data and Technology teams quickly rose him to the top. Ray graduated with a Bachelor of Science in Mathematics and a Minor in Chemistry.