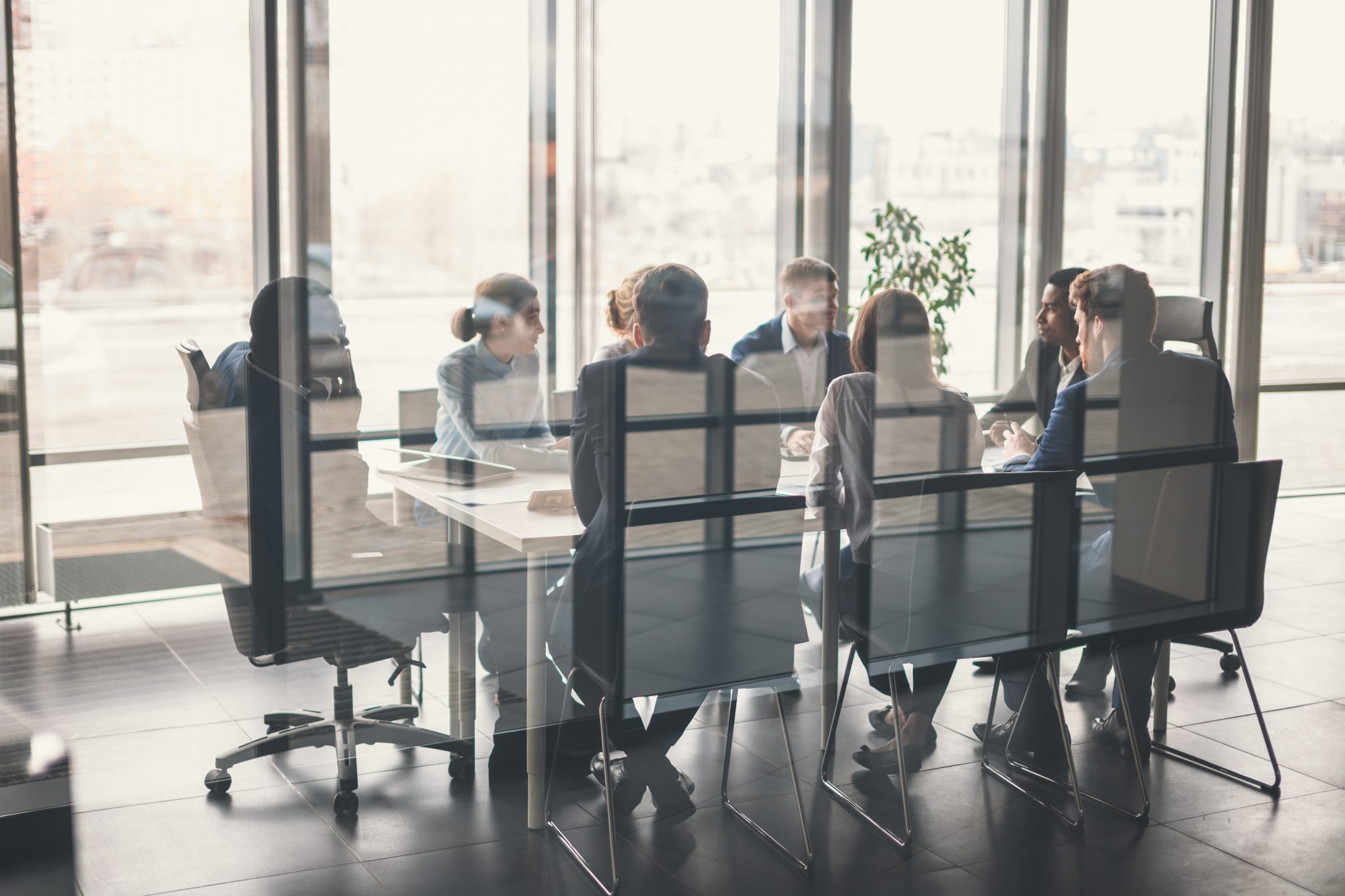 Meet The Team
Bringing Capital Markets Financing to SMBs
Industry Innovators
Since 2014, LQD Business Finance has provided tech-enabled funding solutions to small and medium-sized businesses. We have created our own proprietary technologies - LQD Matrix and LQD Synthesis. These technologies allow us to underwrite loans and factor receivables more efficiently than others, which allows us to offer some of the best small business loans in the industry.

Most existing business finance solutions are restrictive, time-consuming, and have high rejection rates. One of the major problems businesses face when seeking funding is the lack of multiple financing options through a single unique lender. Decision-makers are forced to go from lender to lender to receive all the funding necessary to meet the needs of their varying business objectives. Businesses not only need a lender who can do it all, but is always adapting to meet their needs.

LQD Business Finance was ultimately founded to address the gap in the market and serve businesses of all industries. Businesses move fast to obtain their goals, so we move faster to deliver funding to them. With our technologies, we are able to deliver business financing solutions to clients in under 30 days, so they can get on their way to bigger and better ventures.

We walk every client through each step of the process with support and transparency. Our relationships do not end once the funds are delivered as our clients continued success is a top priority.

Our Leadership
George Souri

Founder and CEO

George Souri

Founder and CEO

George has over 20 years of entrepreneurial experience and leads LQD's strategic direction and innovation initiatives. A self-described math geek, George created Epsilon, LQD's operating methodology, engineered LQD's risk models, LQD Matrix and LQD Synthesis, and built the first version of LQD's operating platform, LQD Central. Prior to founding LQD Finance, George spent 7 years as the founder and CEO of Atria Capital, a Chicago-based advisory that helped medium-sized and middle-market businesses with operational optimization, capital raising, growth strategies and complex situations. Prior to Atria, George was the co-founder and CEO of Ramzey Broadband, a national provider of end-user fulfillment services to major cable companies such as Comcast and Time Warner. George has a B.A. in Philosophy and a J.D. from DePaul University.


Orasio Becerra

Chief Information Officer

Driving initiatives for all LQD Finance's technology platforms, data architecture and hardware, Orasio manages all systems, analytics, automation and integration company wide. Orasio has over 20 years of financial portfolio and data management experience and prior to joining the team, he was the EVP of Finance and Business Solutions of Guardian Capital where he developed financial data infrastructure, management reporting, and financial modeling. Orasio also served as the EVP of Analytics and Business Solutions of Arch Bay Capital, where he was responsible for pricing and analyzing over $60 billion of distressed loans that yielded over $3 billion of assets under management. Prior to Arch Bay Capital, Orasio held management positions at ABN Amro/LaSalle Bank and Bear Stearns where he has managed fixed income portfolios with notional balances of over $30 billion.



Cal Payne

Chief Risk Officer

Leading LQD's portfolio risk management and risk policy initiatives, Cal brings over 35 years of finance and risk management experience to the team. Working for Fortune 500 corporations in his past, Cal has been engaged in various activities including asset-based lending, banking, and trading operations. He has served as Vice President and Treasurer for Transco Energy Company, Vice President, Market Risk Management for Transco Gas Marketing Company, Senior Vice President and Chief Risk Officer for Aquila, Inc., where he was directly responsible for market risk, credit risk, middle office functionality, insurable risk and oversaw a loan portfolio of over $500 million and annual credit risk of $44 billion. Cal also served as Managing Director of Risk, Capital Markets for Fortis Bank and then BNP Paribas' energy trading entity. He was a founder of the Risk Control Roundtable and worked with the Committee of Chief Risk Officers (CCRO) during their formation.


Brian Reshefsky

Director of Mergers, Acquisitions & Capital Markets

Bringing strong vision and strategic analysis, Brian drives growth initiatives at LQD Finance with over 25 years of investment and operational experience. Brian joins the team with a wide breadth of expertise where he was previously the founder of Three Crowns Holdings and Managing Director at InnerWorkings. He was also the co-founder and CEO of S&R Media and the COO of Schofield Media Group, where he oversaw $100 million of acquisitions and divestitures. Brian began his career as an investment banker at Credit Suisse First Boston, where he worked on over $2 billion of equity, debt and M&A transactions. Later he worked at Veronis Suhler Stevenson, a New York-based private equity and structured capital firm. Brian holds a B.B.A in Finance from the College of William and Mary, and a J.D. and M.B.A. from the University of Miami.

Jack Zeng

Director of Automation & Special Solutions

Leading the building, deployment, and integration of LQD's automation and technology solutions, Jack has over 20 years of business consulting and business development experience, with a focus on process improvement and computerized system implementation and integration. Prior to joining LQD Finance, Jack launched and oversaw the Robotics Process Automation service at Grant Thornton. He was the founder of Shanghai Bailiang Investment and Management, a private fund management firm specialized in quantitative trading in China. Jack also held positions at IBM and PwC with a focus on leading implementations of global content management and regulatory submission systems for top pharmaceutical companies.