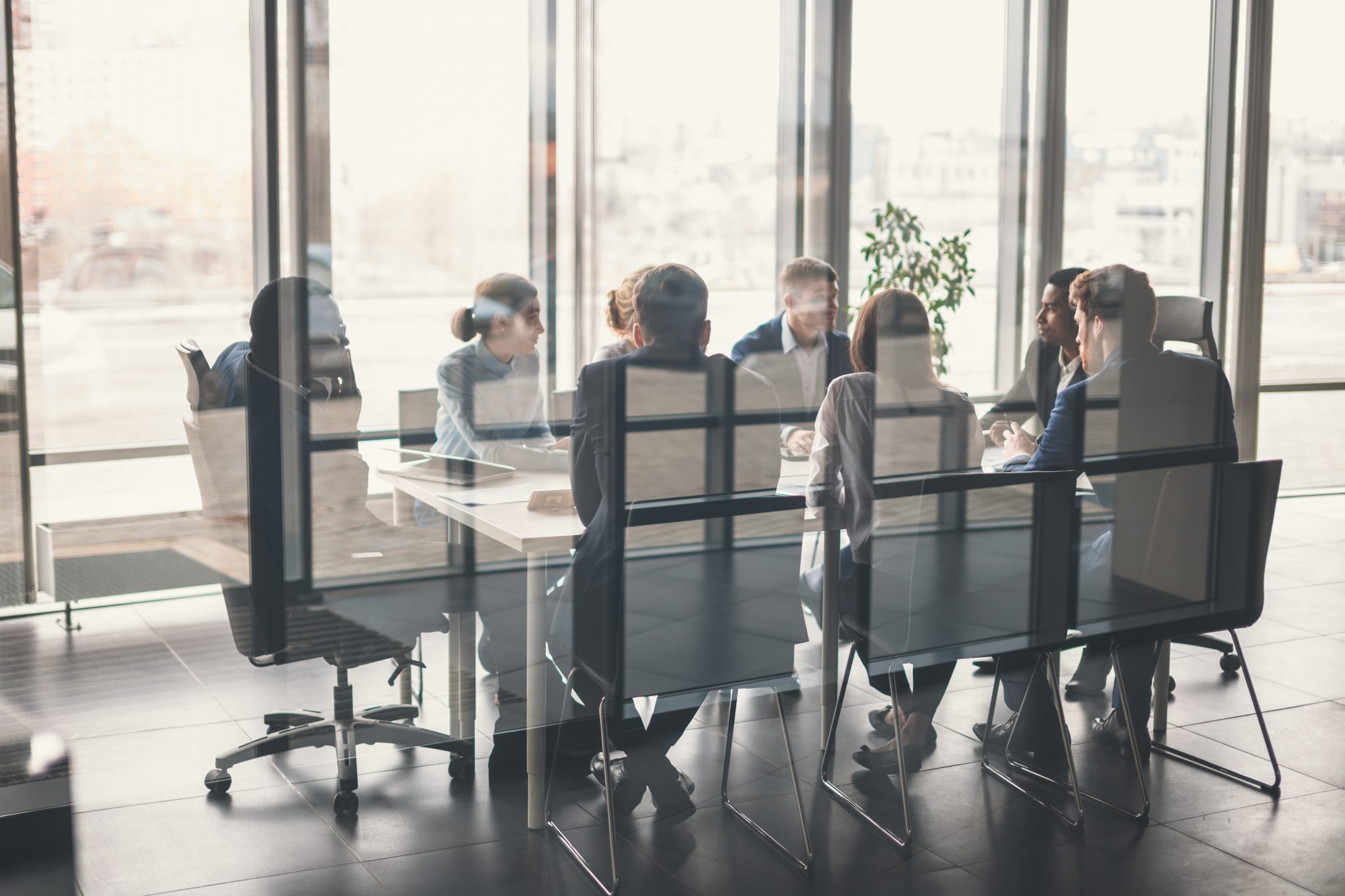 Meet The Team
Bringing Capital Markets Financing to SMBs
Industry Innovators
Since 2015, LQD Business Finance has provided tech-enabled funding solutions to small and medium-sized businesses. We have created our own proprietary technologies - LQD Matrix and LQD Synthesis. These technologies allow us to underwrite loans and factor receivables more efficiently than others, which allows us to offer some of the best small business loans in the industry.

Most existing business finance solutions are restrictive, time-consuming, and have high rejection rates. One of the major problems businesses face when seeking funding is the lack of multiple financing options through a single unique lender. Decision-makers are forced to go from lender to lender to receive all the funding necessary to meet the needs of their varying business objectives. Businesses not only need a lender who can do it all, but is always adapting to meet their needs.

LQD Business Finance was ultimately founded to address the gap in the market and serve businesses of all industries. Businesses move fast to obtain their goals, so we move faster to deliver funding to them. With our technologies, we are able to deliver business financing solutions to clients in under 30 days, so they can get on their way to bigger and better ventures.

We walk every client through each step of the process with support and transparency. Our relationships do not end once the funds are delivered as our clients continued success is a top priority.

Our Leadership
George Souri

Founder and CEO

George Souri

Founder and CEO

George has over 20 years of entrepreneurial experience and leads LQD's strategic direction and innovation initiatives. A self-described math geek, George created Epsilon, LQD's operating methodology, engineered LQD's risk models, LQD Matrix and LQD Synthesis, and built the first version of LQD's operating platform, LQD Central. Prior to founding LQD Finance, George spent 7 years as the founder and CEO of Atria Capital, a Chicago-based advisory that helped medium-sized and middle-market businesses with operational optimization, capital raising, growth strategies and complex situations. Prior to Atria, George was the co-founder and CEO of Ramzey Broadband, a national provider of end-user fulfillment services to major cable companies such as Comcast and Time Warner. George has a B.A. in Philosophy and a J.D. from DePaul University.


Cal Payne

Chief Risk Officer

Leading LQD's portfolio risk management and risk policy initiatives, Cal brings over 35 years of finance and risk management experience to the team. Working for Fortune 500 corporations in his past, Cal has been engaged in various activities including asset-based lending, banking, and trading operations. He has served as Vice President and Treasurer for Transco Energy Company, Vice President, Market Risk Management for Transco Gas Marketing Company, Senior Vice President and Chief Risk Officer for Aquila, Inc., where he was directly responsible for market risk, credit risk, middle office functionality, insurable risk and oversaw a loan portfolio of over $500 million and annual credit risk of $44 billion. Cal also served as Managing Director of Risk, Capital Markets for Fortis Bank and then BNP Paribas' energy trading entity. He was a founder of the Risk Control Roundtable and worked with the Committee of Chief Risk Officers (CCRO) during their formation.


Jack Zeng

Chief Technology Officer

Leading the building, deployment, and integration of LQD's automation and technology solutions, Jack has over 20 years of business consulting and business development experience, with a focus on process improvement and computerized system implementation and integration. Prior to joining LQD Finance, Jack launched and oversaw the Robotics Process Automation implementation service at Grant Thornton. He was the founder of Shanghai Bailiang Investment and Management, a private fund management firm specialized in quantitative trading in China. Jack also held positions at IBM and PwC with a focus on leading implementations of global content management and regulatory submission systems for top pharmaceutical companies



Eric Weisheit

Lead of Credit

Eric Weisheit

Lead of Credit

Eric is the Lead of Credit at LQD Business Finance. In this role, he leads the credit team in evaluating, structuring, and closing new investments. Eric brings over 10 years of experience in commercial lending and capital markets to the company. Prior to joining LQD Business Finance in April 2020, Eric worked at J.P. Morgan as a Vice President in the firm's loan syndication group. While at J.P. Morgan, he held various roles in real estate, commercial lending, and debt capital markets where he was responsible for structuring and syndicating middle market loans for both public and private companies. Eric graduated with a bachelor's degree and an M.B.A. from the University of Illinois.

Geno Ruggles

Lead Portfolio Manager

Geno Ruggles

Lead Portfolio Manager

Geno is the Lead Portfolio Manager at LQD Business Finance. With over 9 years of experience in asset-based and commercial lending, he leads the portfolio team in proactively monitoring and evaluating the company's portfolio, while also serving as the main point of contact for all borrowers. Geno began his career doing field audits for GE Capital's upper-middle market and large corporate ABL portfolio. After GE, Geno joined Fifth Third Bank where he managed their $1.2 billion metals portfolio. Geno holds a bachelor's degree in Business from Eastern Illinois University and an M.B.A. from the University of Chicago's Booth School of Business.

Anne-Marie Fisher

Human Resources Lead

Anne-Marie Fisher

Human Resources Lead

Anne-Marie is the Human Resources Lead at LQD Business Finance. She is an accomplished and versatile HR professional with 20 years of progressive experience in overseeing HR Functions in the advertising, media, financial, and health industries. Anne-Marie joined LQD Business Finance in February 2020. In her role, she oversees the implementation of corporate policies and procedures, as well as facilitating internal communication and professional development within the company. She also coordinates the hiring, onboarding, and training process for new team members. Anne-Marie holds a degree in Business from Roosevelt University.

Will Manderscheid

Lead Risk Analyst

Will Manderscheid

Lead Risk Analyst

Will is the Lead Risk Analyst at LQD Business Finance. In this capacity, he leads risk management and mitigation initiatives across both portfolio companies and new investments. He is also responsible for driving growth in new credit investments, with a specialty in management and leveraged buyout financing. Will joined LQD Business Finance in May 2020. Prior to that, Will worked in private equity and credit investment across multiple industries at Beekman Investment Partners, Carlson Capital, and Sentinel Capital Partners. Will graduated from the University of Virginia with a B.S. in Commerce and received an M.B.A. from the Kellogg School of Management at Northwestern University.

Alexandra Runjo

Marketing Lead

Alexandra Runjo

Marketing Lead

Alexandra leads the marketing team at LQD Business Finance. With her well-rounded experience in digital marketing, branding, PR, and campaign strategizing, Alexandra brings organization and fresh ideas to the department. She joined LQD Business Finance in February 2020. Prior to that, Alexandra specialized in real estate development marketing properties both nationally and internationally at CA Ventures and Fifield Companies. Her creativity, out-of-the-box thinking, and digital marketing skills rose her to the top as she filled new developments. Alexandra graduated from Butler University with a bachelor's degree in Public Relations.